Hub of the Americas
Panama has long been a cultural crossroads for the world. Grandiose, dramatic, spanning an entire continent: the Panama Canal is synonymous with the country it bisects. The world´s most concentrated highway of commerce, in fact, birthed the nation of Panama, and cosmopolitan Panama City basks in wealth brought by the canal´s liquid power.
Mouthwatering Food
Panama´s uniquely flavorful native cuisine melds indigenous, Spanish, and African influences into a mouthwatering mélange of dishes. The fusion of international flavors abounds in Panama City, which competes with metropolitan cities around the world for the variety and quality of its cuisines. And gourmands will find no shortage of hip fusion restaurants.
Kaleidoscopic Landscapes
Despite its diminutive size, Panama is a microcontinent unto itself. Its landscapes are kaleidoscopic, and scenery changes around every corner. The terrain varies from rain forest as lush as the biblical Garden of Eden to cloud forest steeped in swirling mists atop the volcano. From semi-desert to jungle-like mountain forests, Panama´s range of terrains reflects the full diversity of the tropics, and each region is as distinct as a thumbprint.
Luxuriant Flora & Fauna
Panama is a meeting point for the biota of the two Americas. The bountiful country hosts more than 10,000 known plant species, including more than 1,500 varieties of trees and at least 678 fern species, some 13 feet tall with fiddlehead fronds that could grace titanic cellos. Ornithologists´ hearts take flight in Panama, which boasts an astounding 960 species of birds, 12 of them found only here.
Distinctive Culture
From Afro-Caribbean rhythms to classical music and racy jazz tunes, Panamanians are proud of their vibrant cultural scene. The country is incomparably rich in folkloric tradition. Classical and contemporary music are vibrant avatars of the nation´s lively cultural spirit, recalling rich indigenous traditions that predate the Spanish arrival.
Grandiose Panama Canal
Simple in conception, monumental in scale, and a work of genius in design and construction, the Panama Canal is a supreme triumph of humanity over nature. The largest and the most costly human endeavor ever mounted to its day, the canal´s completion cut ten days off the sea passage around the Horn and elevated the nation to a position of supreme strategic importance.
Breathtaking Historic Sites
Founded on August 15, 1519, as the first city along the Pacific shore, the Old Panama is today a national monument and an archaeological treasure. A restoration project has resurrected parts of the ancient enclave, allowing visitors to appreciate what was once one of the wealthiest cities of its time.
Cosmopolitan Panama City
World-class on many levels, this vibrant financial capital teems with cosmopolitan restaurants, hotels, and nightlife. The historic quarter is chock-full of churches, small museums, and pocket-size plazas, while nature and the Panama Canal are never far away. At once both colonial and contemporary in mood and setting, Panama City is the most sophisticated metropolis between Miami and Maracaibo.
Top-of-the-class Hotels
Panama City is blessed with top-of-the-class hotels to international standards. These range from small, family-run boutique hotels that combine intimacy and charm to high-rise international chain hotels, with a great number of rooms and with splendid business and convention facilities. Several hotels have casino, too!
Shopping Mecca
As a major crossroads of the world, Panama is a shopping mecca, not least for such high-end goods as jewelry and designer clothing. The Colon Free Zone is one of the world´s largest free-trade zones that supplies many retailers in Panama City, which pass on the benefits from low freight costs.
Sparkling Nightlife
You don't have to experience 5 days of Carnaval to know that Panamanians are party-loving people. When the sun goes down, Panama City lights up with a vibrant scene that caters to all ages, interests, and levels of stamina.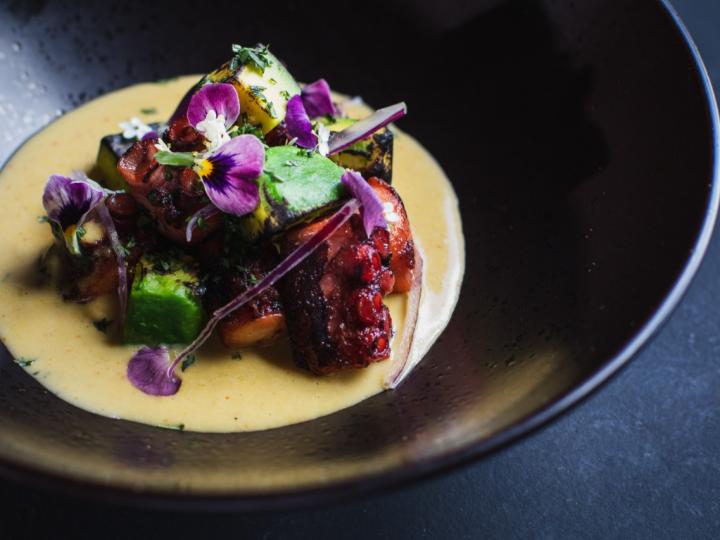 Stunning beaches
Uniting Central America with South America, with coastline along the Caribbean Sea, the Pacific Ocean and thousands of beautiful islands, Panama is home for some of the most picturesque and brathtaking beaches of our planet. A little country in Central America that has all you looking for and more. Whether you are looking to relax in calm and clear waters or searching for something that will make you feel alive such as surfing or snorkeling, Panama has got you covered. Read our guide to get inspired for your next trip.